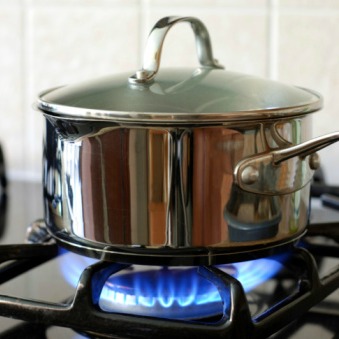 Energy supplier Utilita has opened up applications for the Warm Home Discount, but act quick as you've just a couple of days left to register – check now if you qualify.
Utilita – which has around 600,000 customers – has invited applications from those on low incomes who qualify for the Government's Warm Home Discount scheme, which provides a £140 energy credit between September and March.
The online registration is only open until 2pm on Wednesday 15 August, so you'll need to act fast. The registration doesn't guarantee you'll receive the discount, as Utilita only has to provide a limited number in accordance to Ofgem rules.
Unlike last year when the discount was allocated on a first come, first served basis, Utilita has confirmed it will consider all applications.
Anyone who applied for and received the discount last year with Utilita will be guaranteed to receive it again this year – provided you still qualify and apply before its deadline – with any remaining places allocated at random across other applicants.
This registration is open for those that have a live electricity supply and qualify for the 'broader group' – see below for full criteria.
See our Housing and Energy Grants guide for more information.

Get Our Free Money Tips Email!
How does the Warm Home Discount work?
The Warm Home Discount gives millions of vulnerable energy customers with certain suppliers a one-off £140 discount on their electricity bill between September and March – but you need to apply for it each year.
There are two ways to qualify, with a different application process for each.
Who's part of the Core Group? Government rules state that as of Sunday 8 July, if you were getting the guarantee credit element of pension credit and your name (or your partner's) is on the bill, you're in this group. Provided your energy supplier was part of the scheme, you'll be sent a letter by 7 December 2018 telling you how to apply.





Who's part of the Broader Group? If you don't qualify for the above, you can still apply for the discount providing you get certain benefits. If you're eligible you'll need to apply directly to the supplier. Each provider who offers the discount may have a different criteria, but the below is the compulsory criteria – and which Utilita is aligning to. The following people are eligible to apply:



To get the discount you'll need to stay with your supplier until it's paid.
What are other suppliers doing?
We've contacted Ofgem to find out when the other supplier's deadlines are, and will update this story when we hear back.
Not all energy providers offer the Warm Home Discount, but here's a round-up of those that you'd have to apply directly to, and how to register your interest where applicable: